The Story
How it came to be
Satirical, politically themed, amazing illustrations sold on playing cards and related products.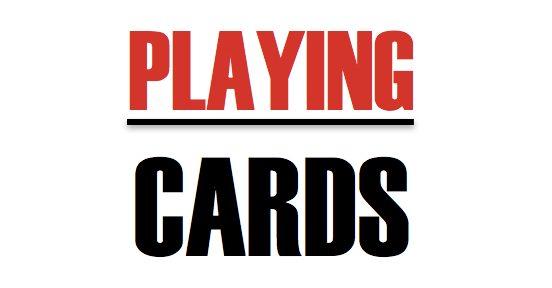 The featured products will be our 4 unique decks of traditional playing cards.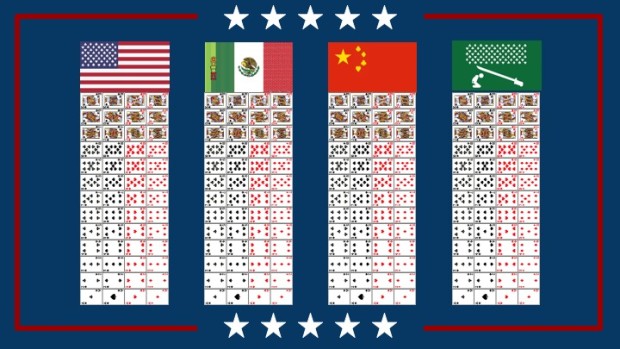 Each deck will consist of 54 Cards, 4 suits of 13 cards (the 13 cards will be the same as a traditional deck: Ace - 10 and the 3 Face Cards: Kings, Queens, Jacks) and two
jokers, totalling 216 cards.


Folks included:
The Donald, Little Marco Rubio, Ted Cruz, Chris Christie, Jeb!, George W. Bush, Barack Obama, Bernie Sanders, Hillary Clinton, Melania Trump, Marla Maples, Ivanka Trump, Sarah Palin, Megyn Kelly, Al-Waleed Bin Talal, Pope Francis, and many more! Some of the characters will only be available in select decks. Donald will be in all of them.
Below we are showing you the cards of each rank followed by a selection of one card from each race of that rank that is representative of the rest of the cards.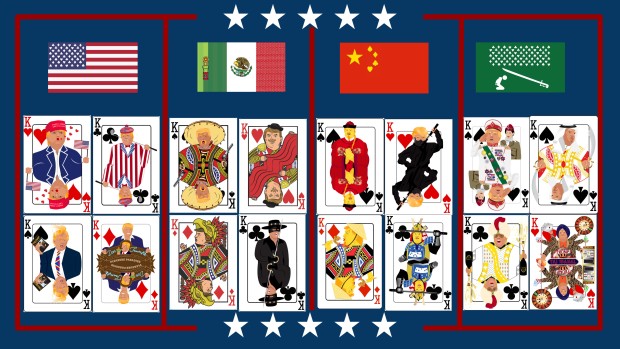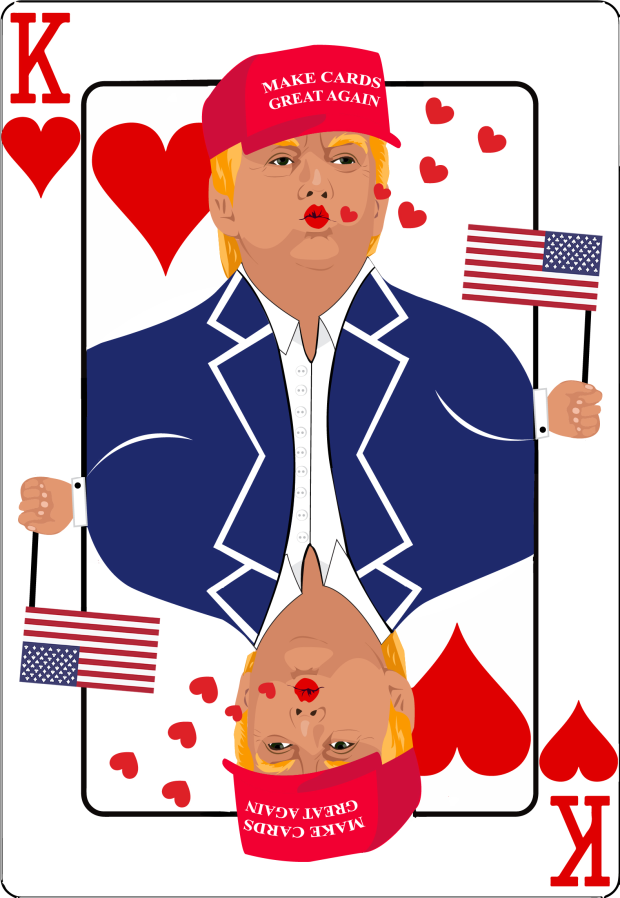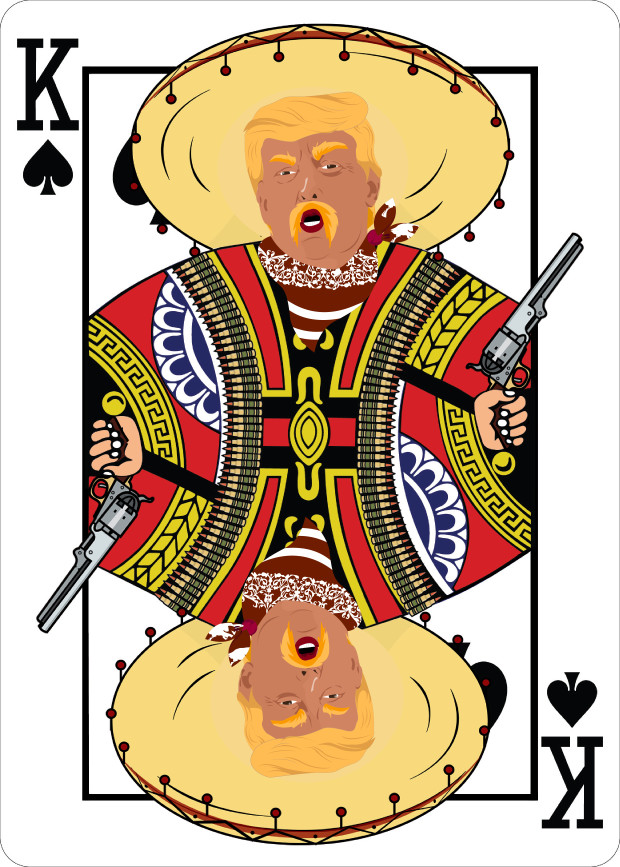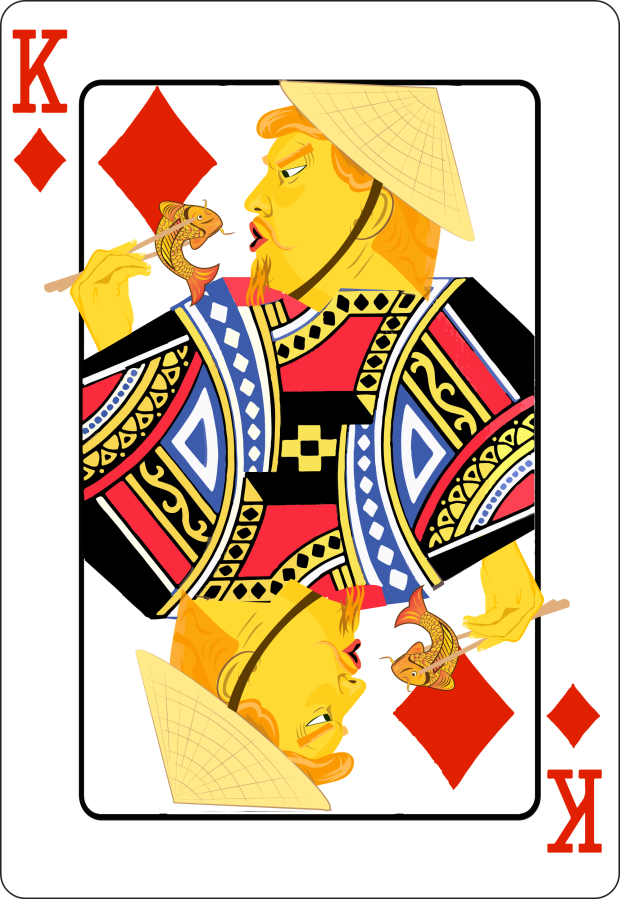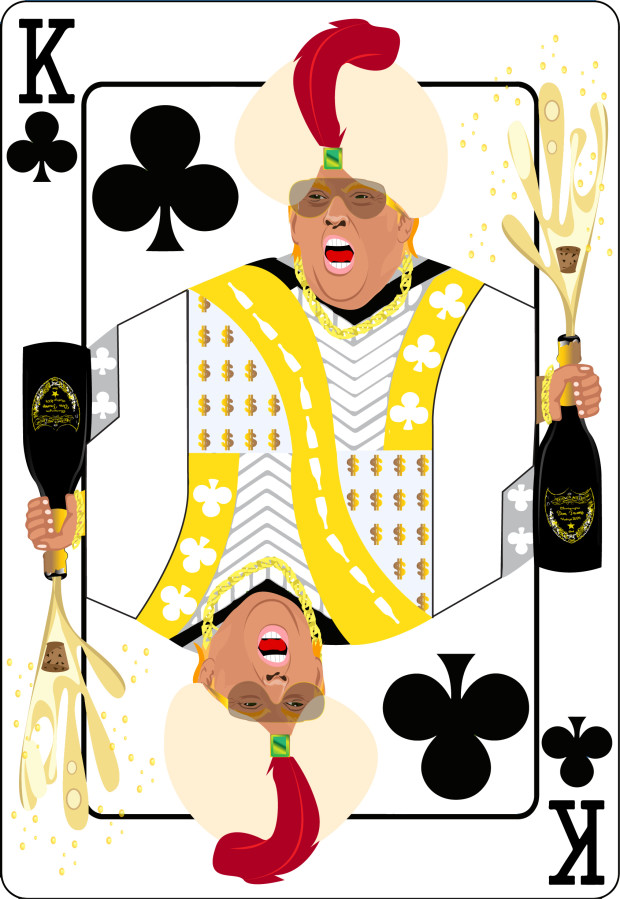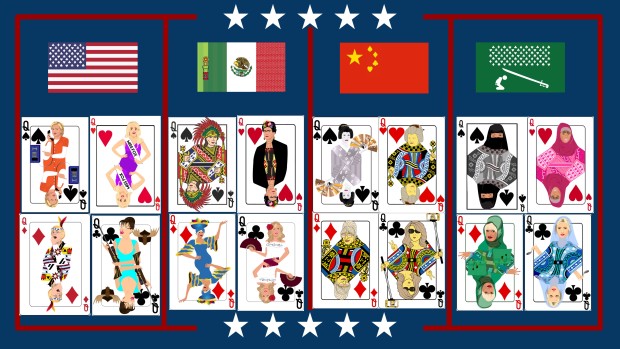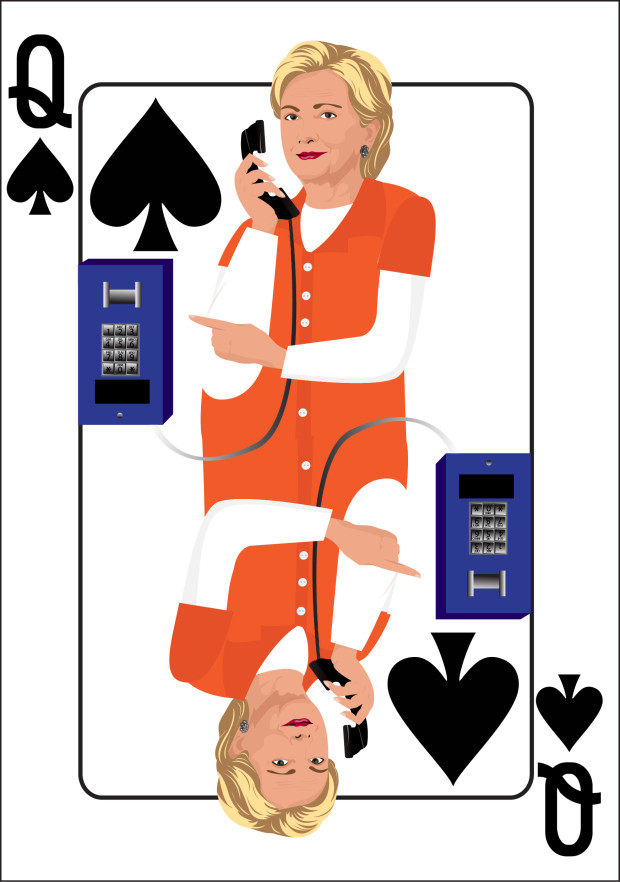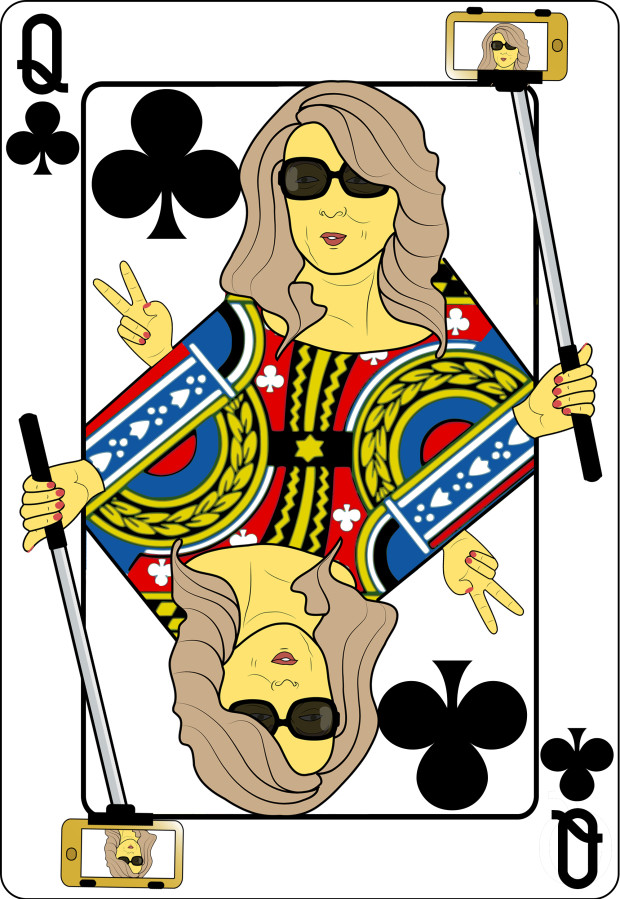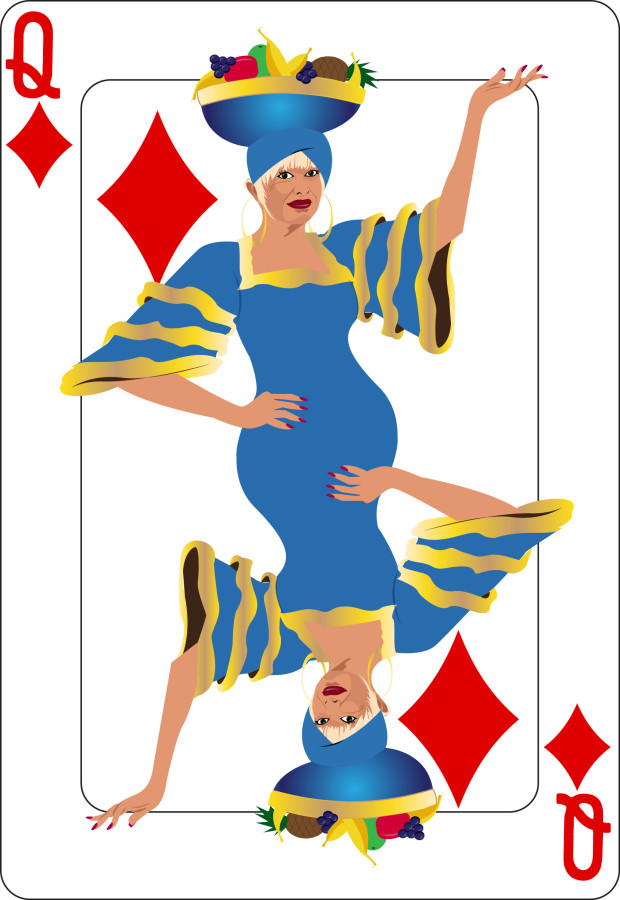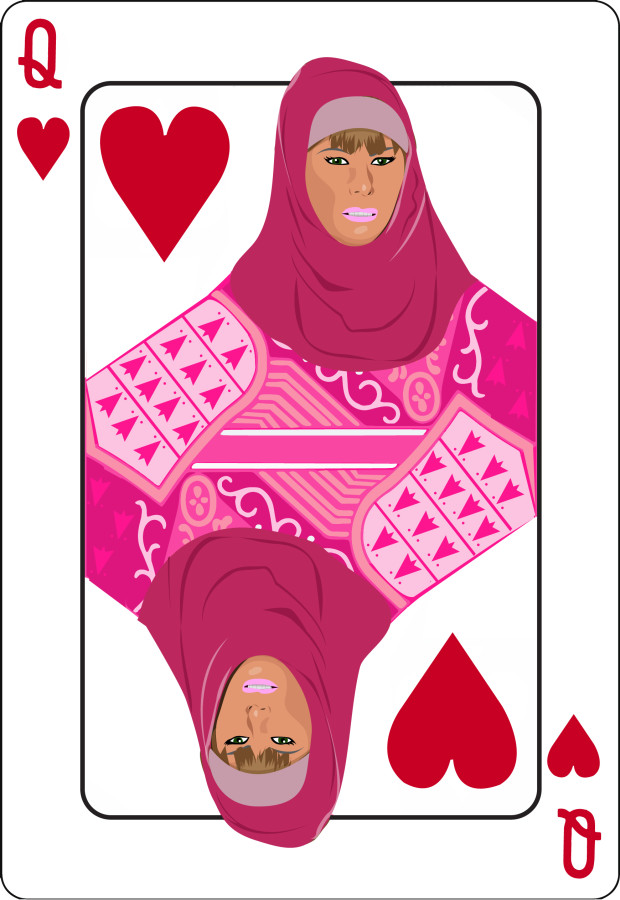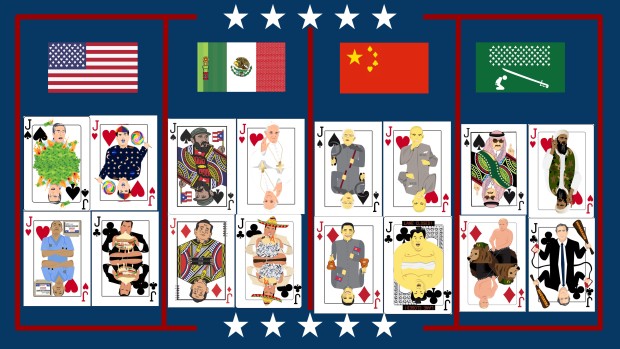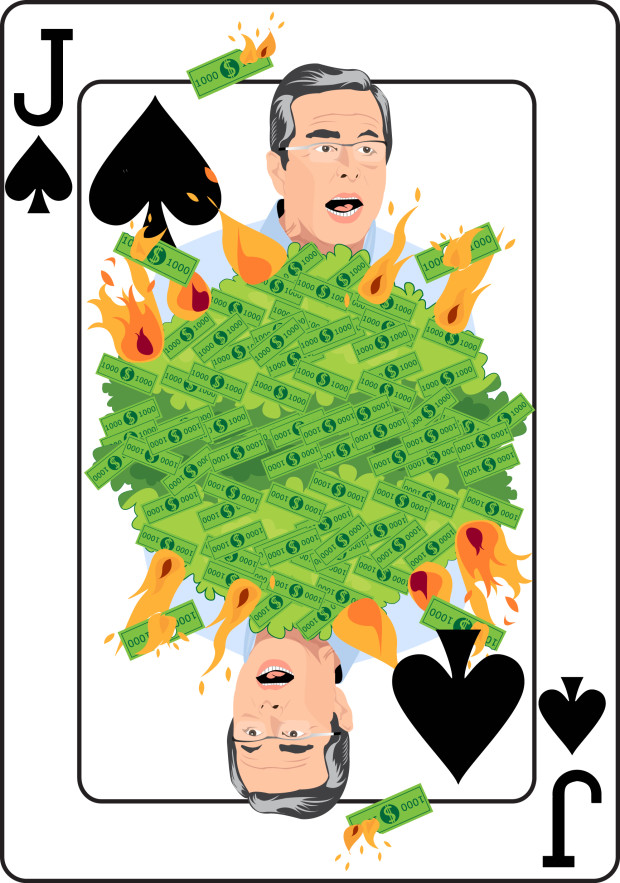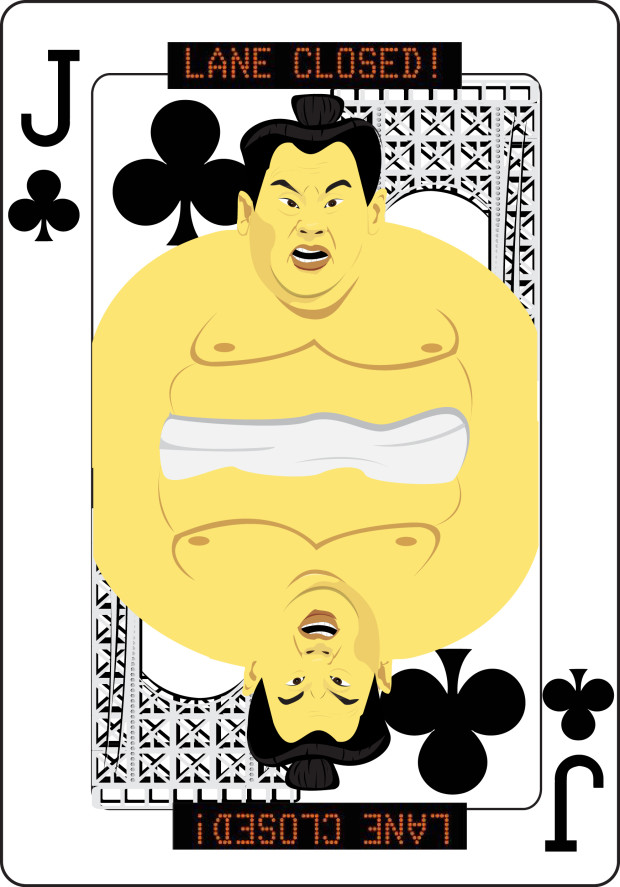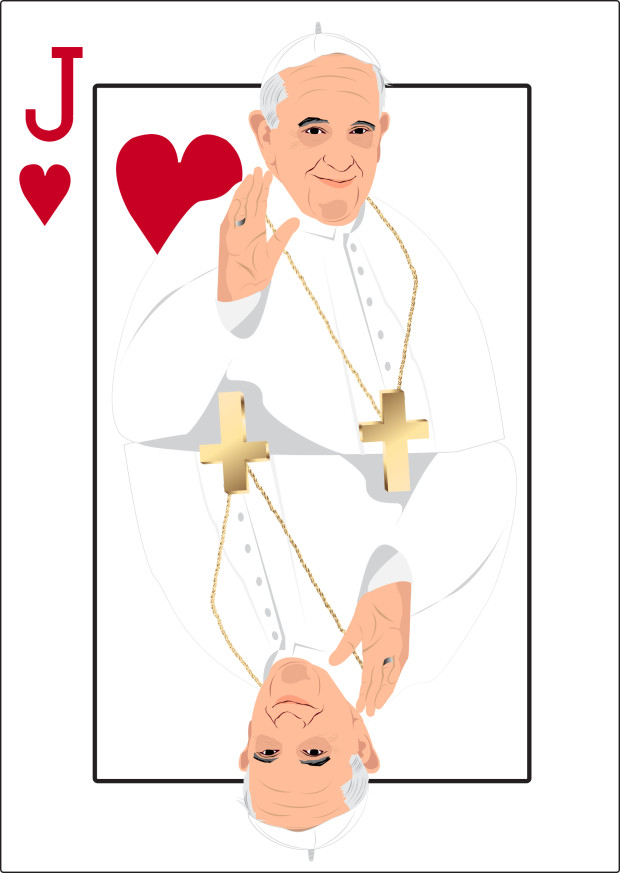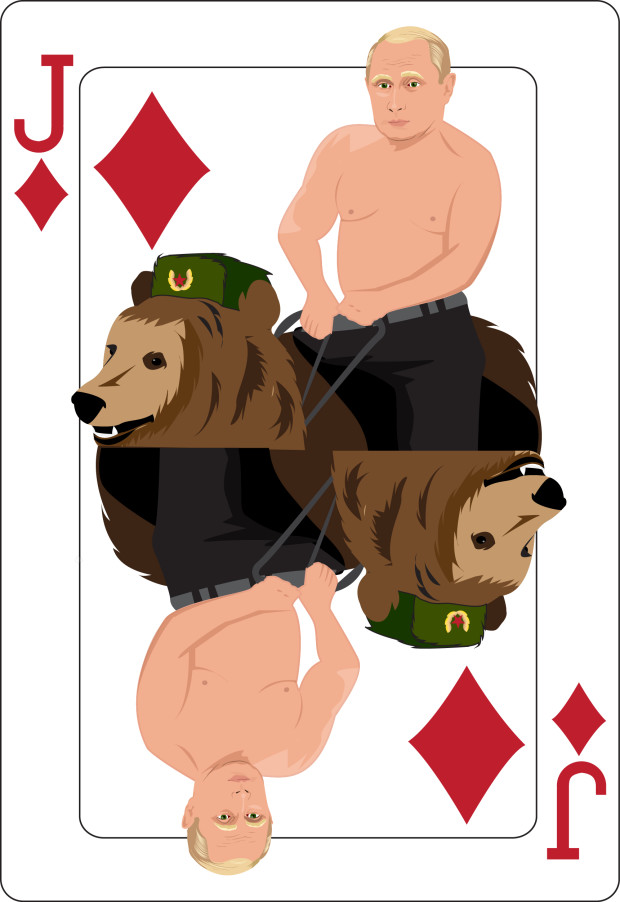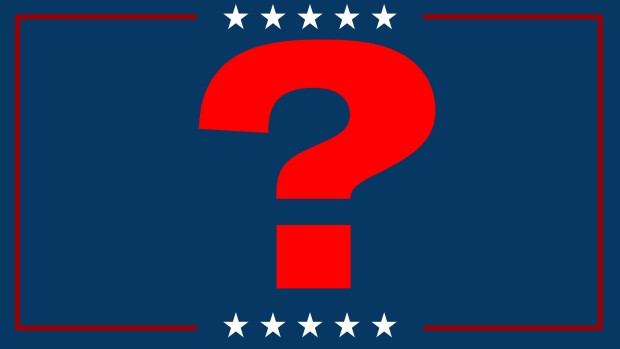 Jokers will be revealed as the campaign continues.

The 1(Ace) through 10 cards of each deck continue where the face cards left off, they are filled with endless clever, fun, illustrations that will have you .
'Murica 1-10 = Bill of Rights - The 1st Ten Amendments illustrated with the characters and issues of the modern day.
Mexico 1-10 = 10 Commandments, also, illustrated with the characters and issues of the modern day.
China 1-10 = Ten Numerically Significant Chinese Illustrations starting with the Ace = 1 Child Policy.
Muslim 1-10 = Similar to the China 1-10, the Muslim Illustrations for the 4 cards = Wives, for 5 =Prayers/Day and so forth.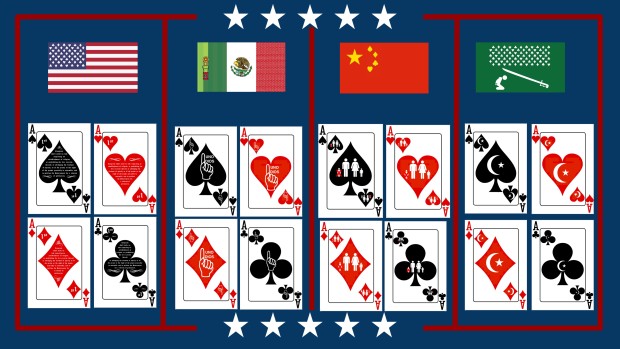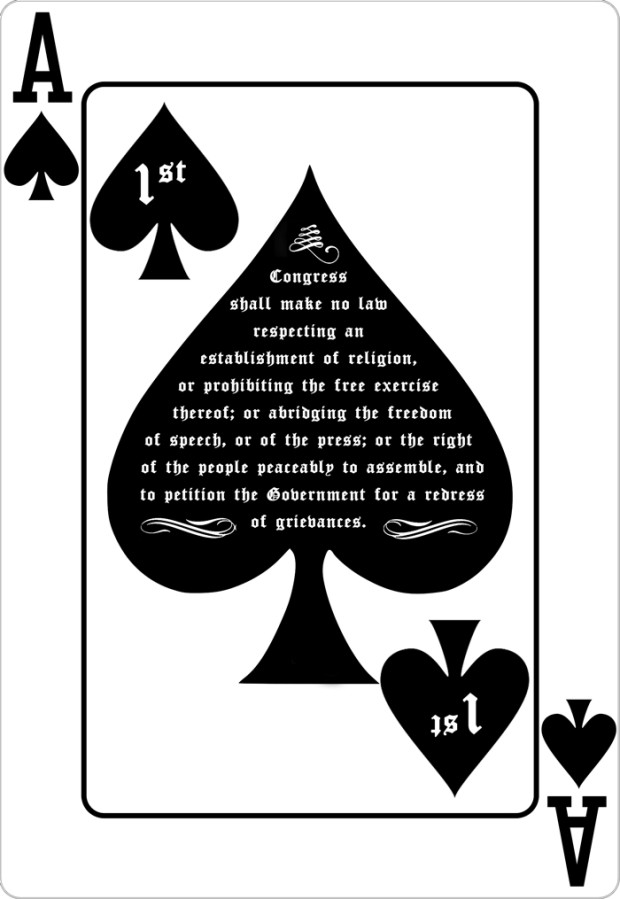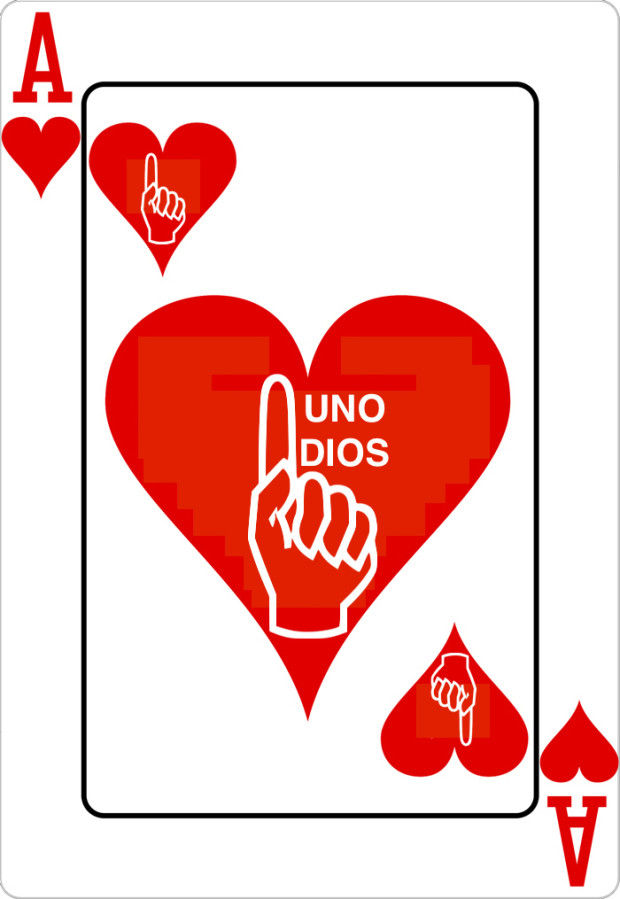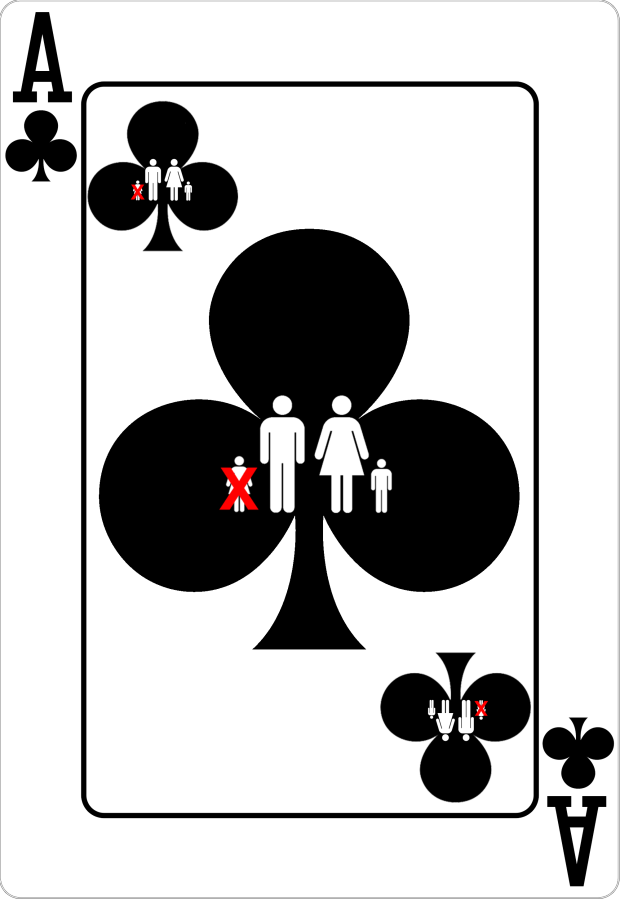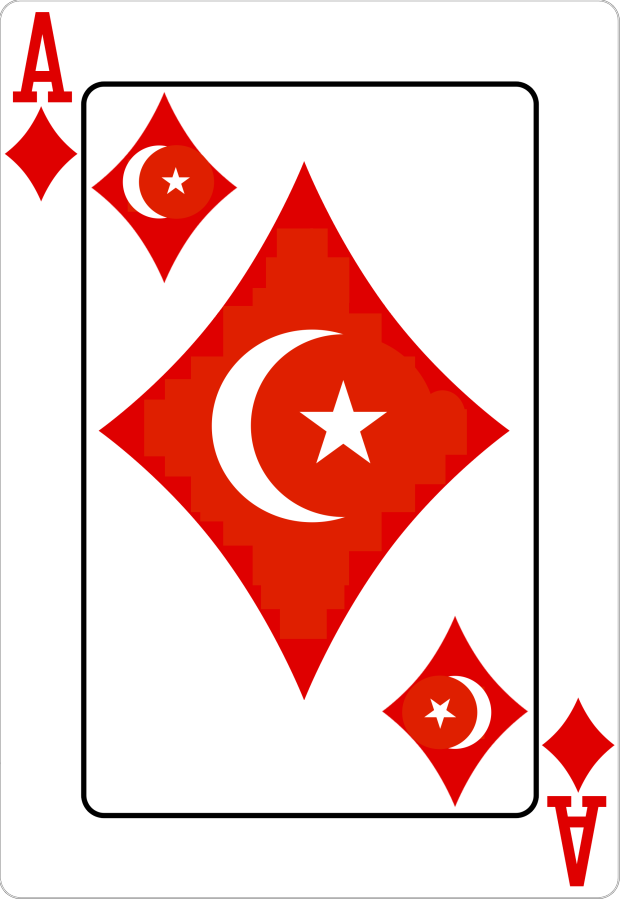 Deck Pricing:
There will be three different deck types: Premier, LUXURY, and YUUUGE.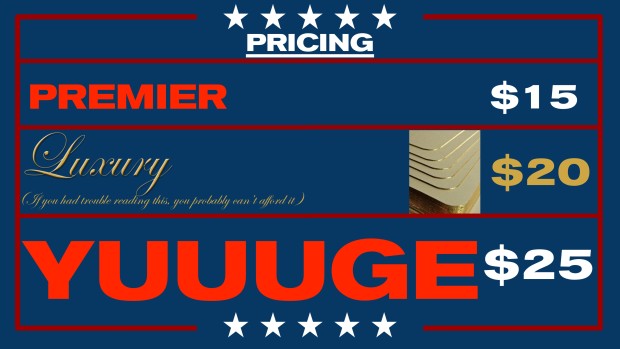 You need large hands to play with the YUUUGE cards.

All products will be differentiated by racial theme.

The Four Races are: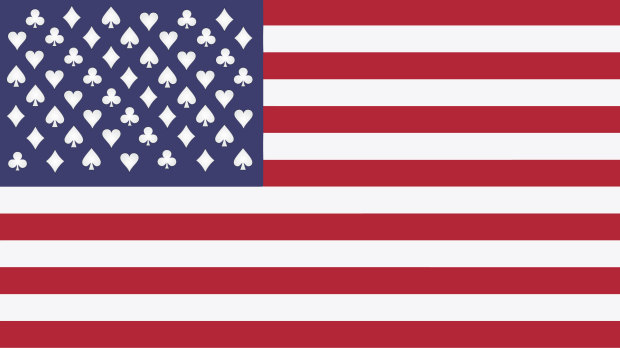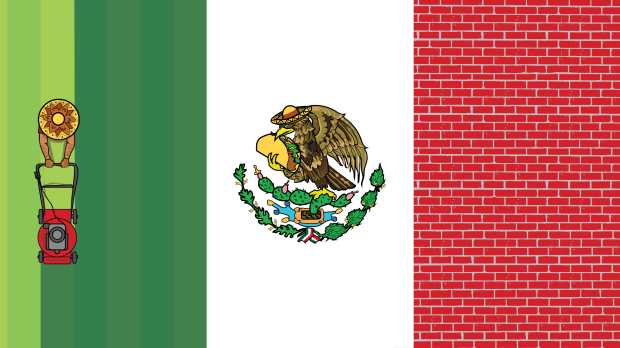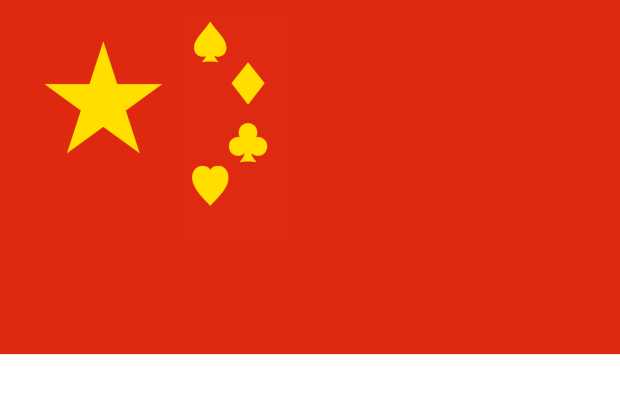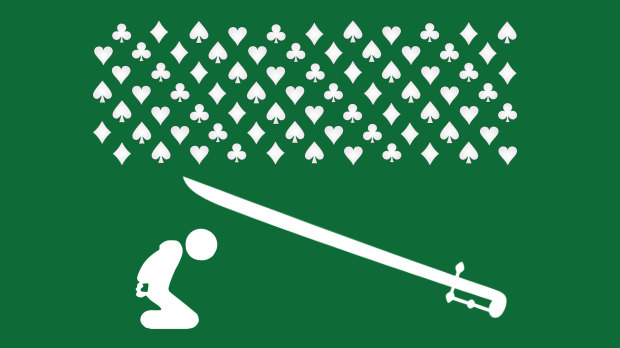 The Limited Edition products are a perfect complement to our cards. In addition to our practical Limited Edition items like our Hats, EPIC Flags, Paper Plane Kits and Carpets we offer our more extravagant items in the four "vehicle classes" which follow the Trump 2016 + racial themes of the cards. The products with the price tags are for sale in substantial quantities. The vehicles are mostly for entertainment value but we'll make it happen if there's a willing customer.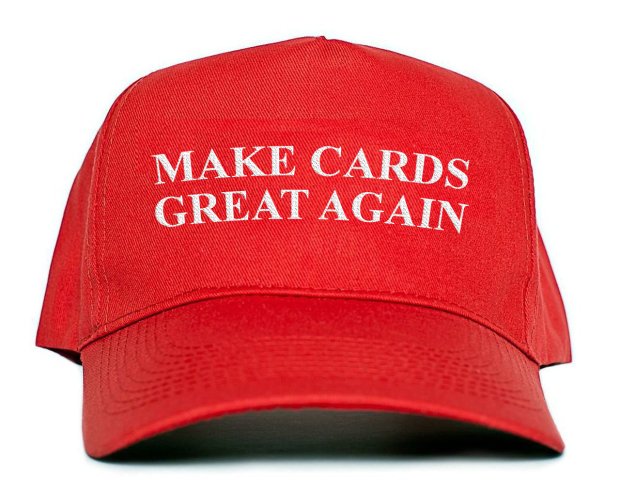 Trucker Hat - $30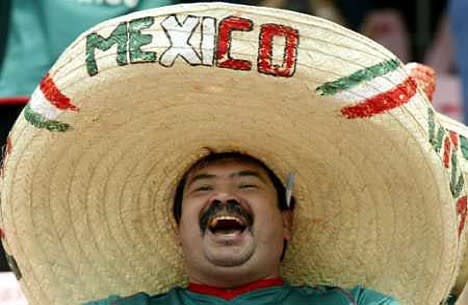 Sombrero - $30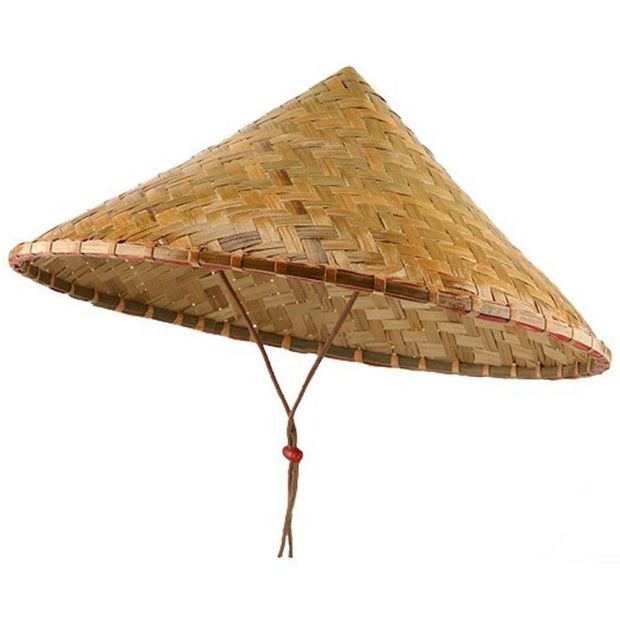 Rice Farmer Hat - $30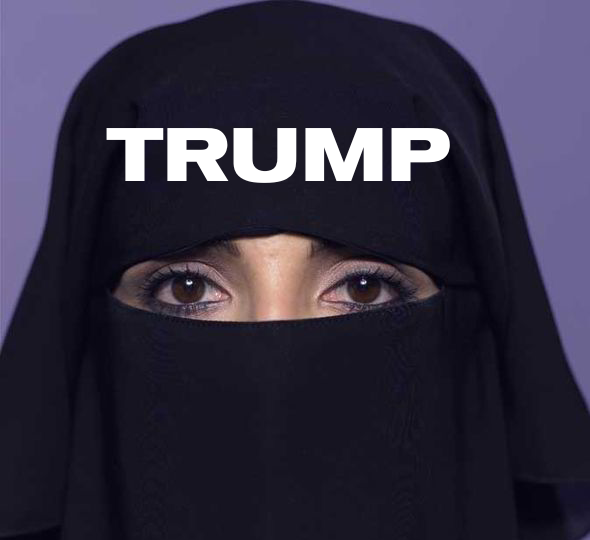 Veil - $30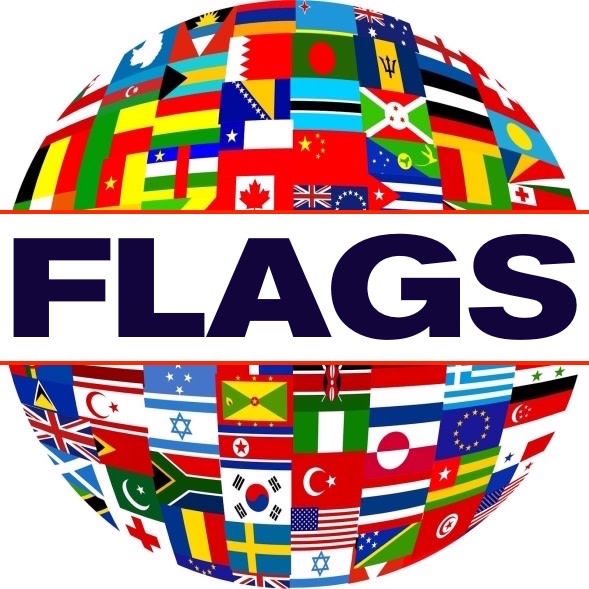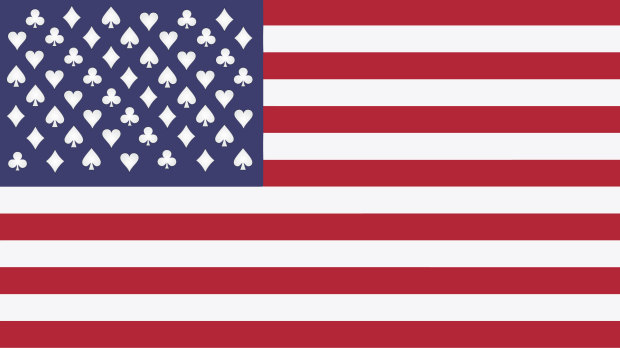 'Murica Flag - $100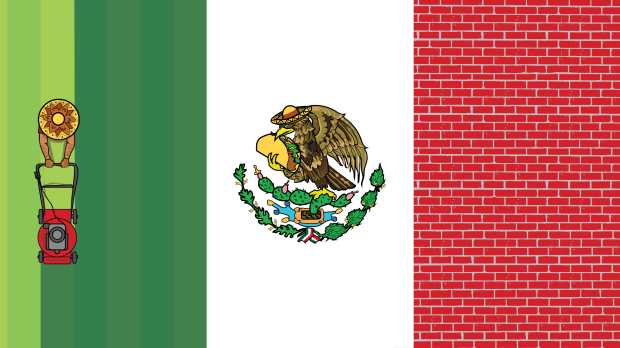 Mexico Flag - $100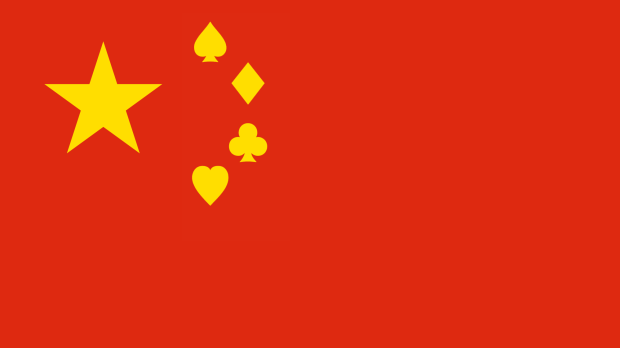 China Flag - $100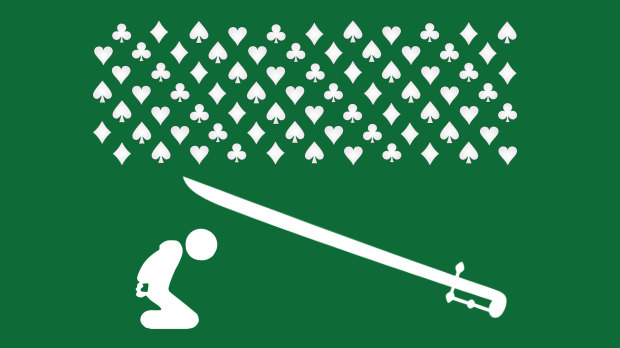 Muslim Flag - $100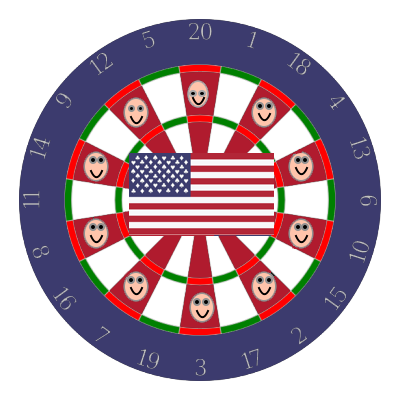 'Murica Dartboard - $150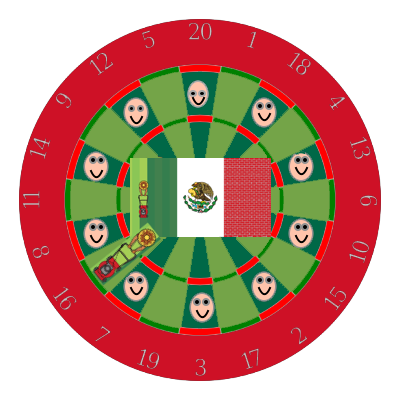 Mexico Dartboard - $150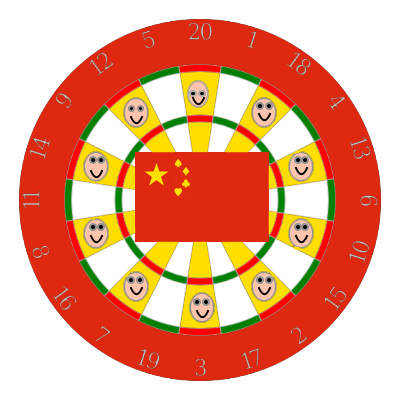 China Dartboard - $150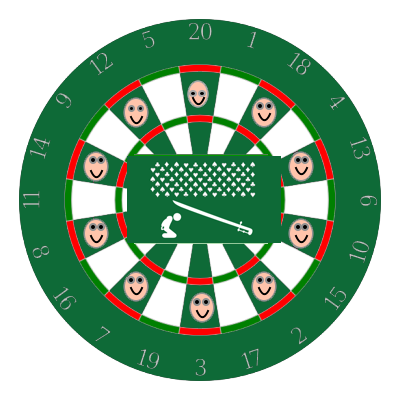 Muslim Dartboard - $150
VEHICLES
Again, the vehicles are mostly for entertainment value but we'll make it happen if there's a willing customer. We will be releasing them along with the jokers as the campaign progresses starting with the Airplane Category which we are releasing today
Yes, SERIOUSLY
Images of products below are examples, actual products may differ.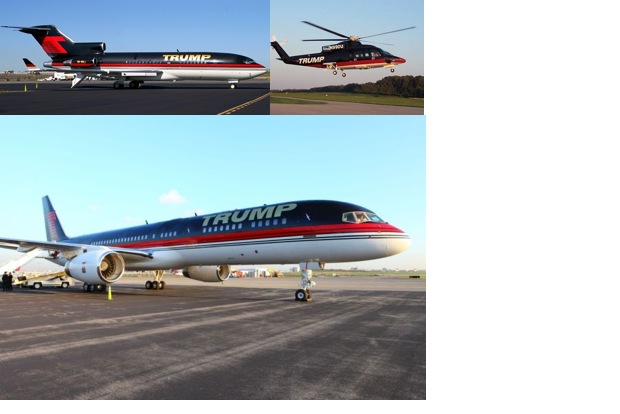 Trump Aerial Fleet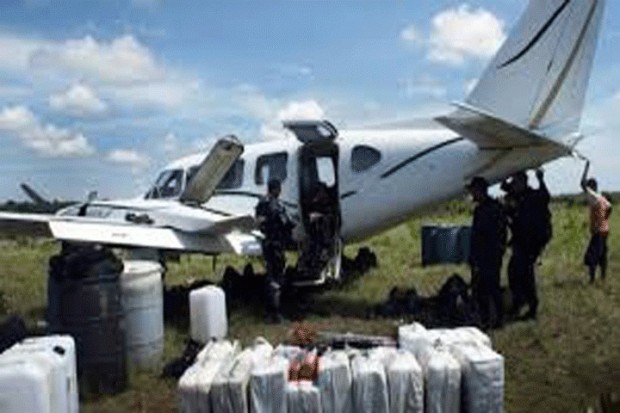 Cessna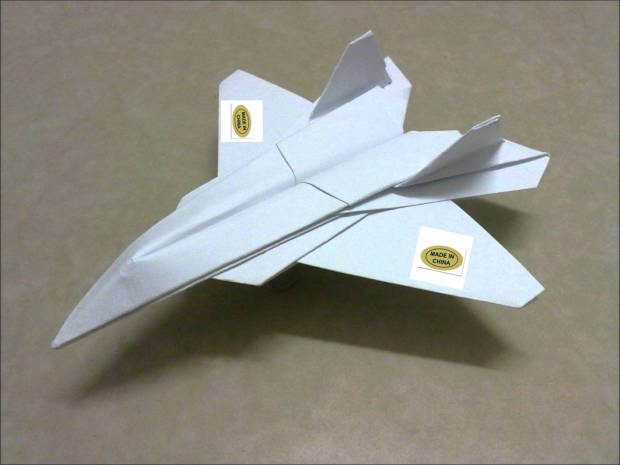 Stolen Military Designs - $101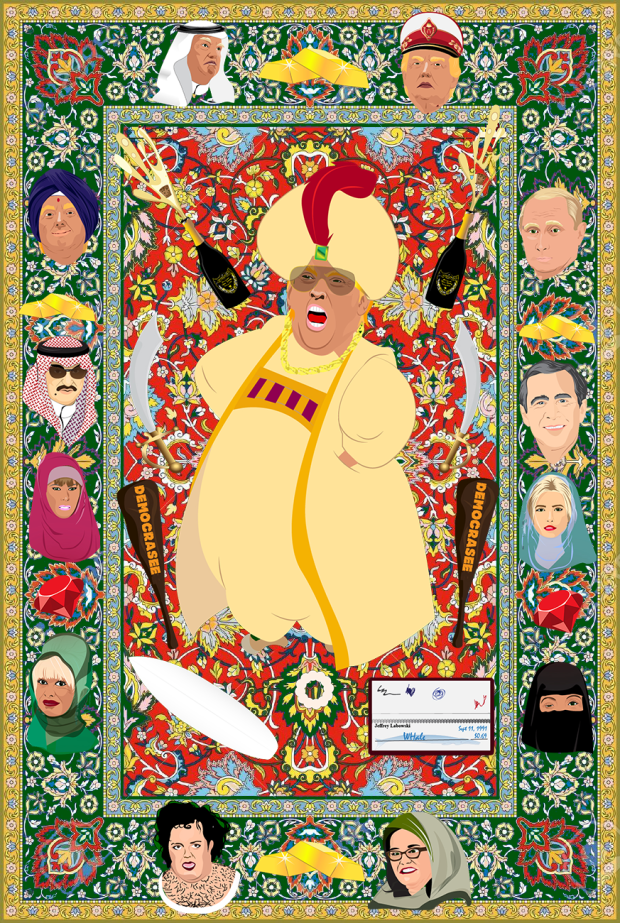 Magic* Carpet - $1500
*Magic not included.
The Paper Plane and the Magic Carpet are being mass produced, the rest are for entertainment value, but we will get them to you if there is a willing buyer.

Follow along on our social media accounts to watch the other cards as they are revealed and for fantastic commentary on what we're sure will be a great ending to the Presidential Campaign Season.
Social Media: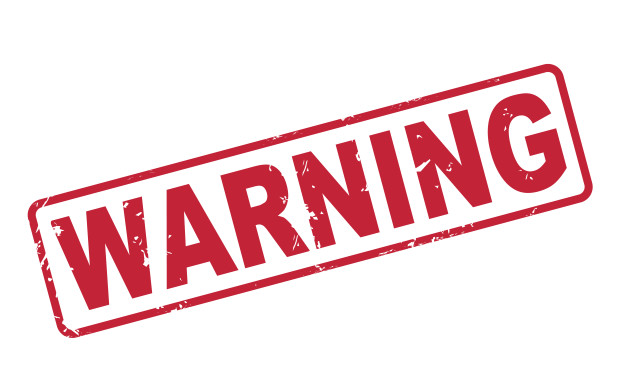 Artwork Subject to Change:
All Artwork is subject to change at our discretion without any notice.


Availability:
All orders are pre-orders and may be subject to delays. Our anticipated delivery for the cards and other items under $1,000 is September 2016.
The more extravagant products(Items over $10,000) may take longer.
Risks & Challenges:
Design - Back and forth with the artists may cause delays.
Sourcing - Manufacturers may take longer than they guarantee us.
Fulfillment - Shipping may take longer and given the anticipated scale we may have some hiccups along the way so please bear with us.
Legal/Political - We have consulted with some of the top constitutional lawyers and are in the realm of parody and political free speech and think the world has bigger things to concern itself with than parody cartoon playing cards.
We are hard workers that will do our best to overcome these hurdles and other unforeseen issues that are sure to pop up along the way.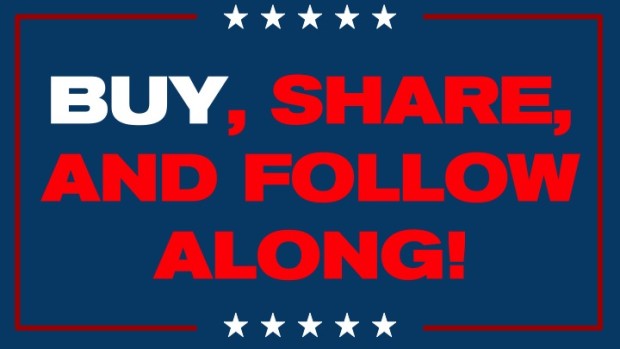 About TRUMP CARDS:
Trump Cards is an American company run by folks born and raised in the U.S. and A. We believe that keeping authorship pseudo-anonymous moves the focus of the discussion to the content of the work and away from the speaker, as it should be.